Executive Master's Programs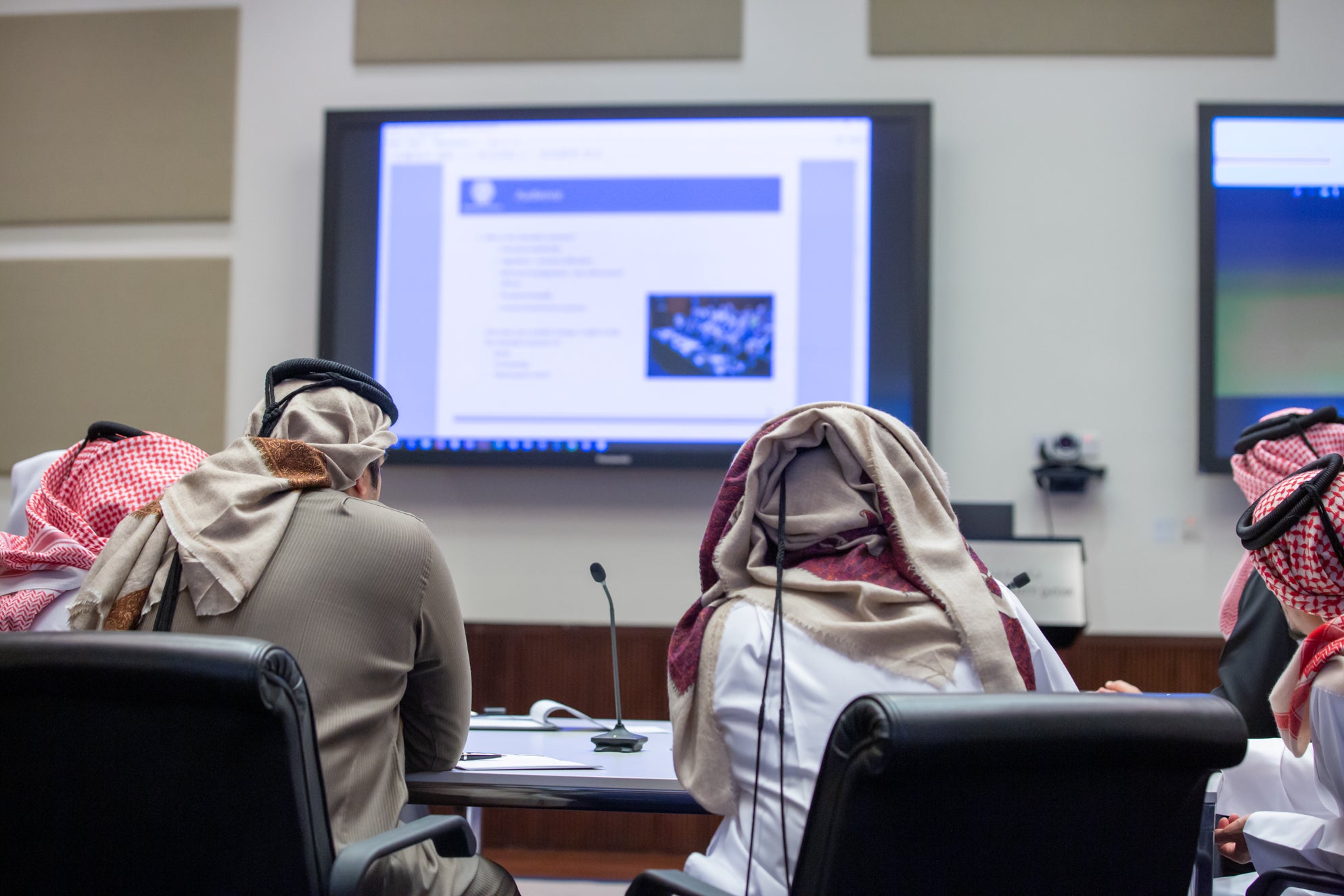 Executive Master's Programs
The executive master's degrees offered through Georgetown University in Qatar empower students to excel in their chosen careers by giving them the edge they need to become the next generation of industry leaders.
Executive Master in Diplomacy and International Affairs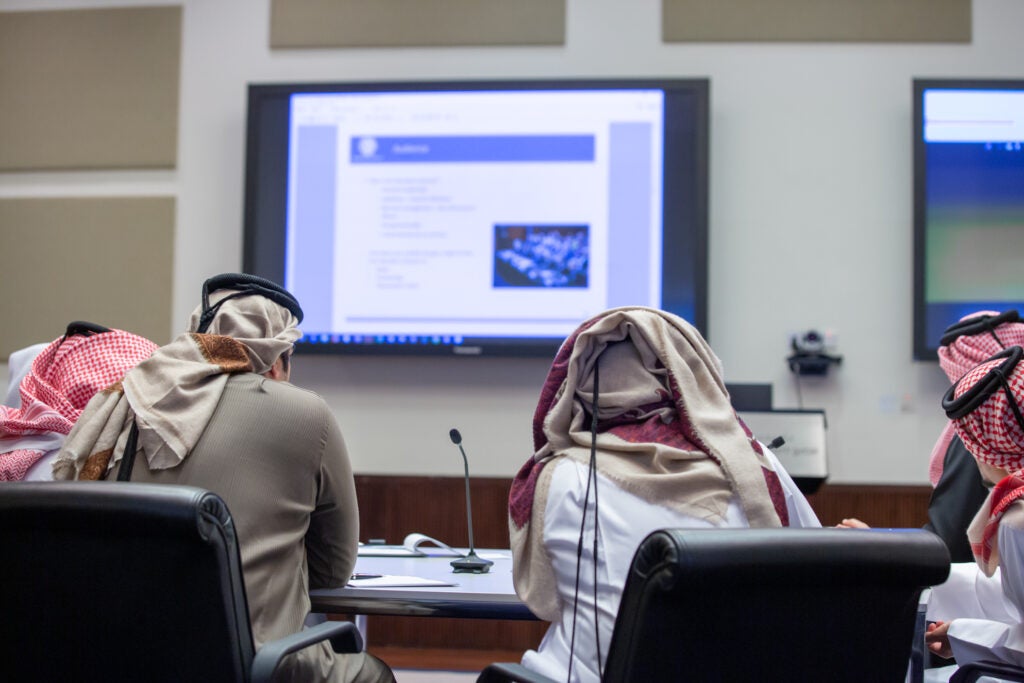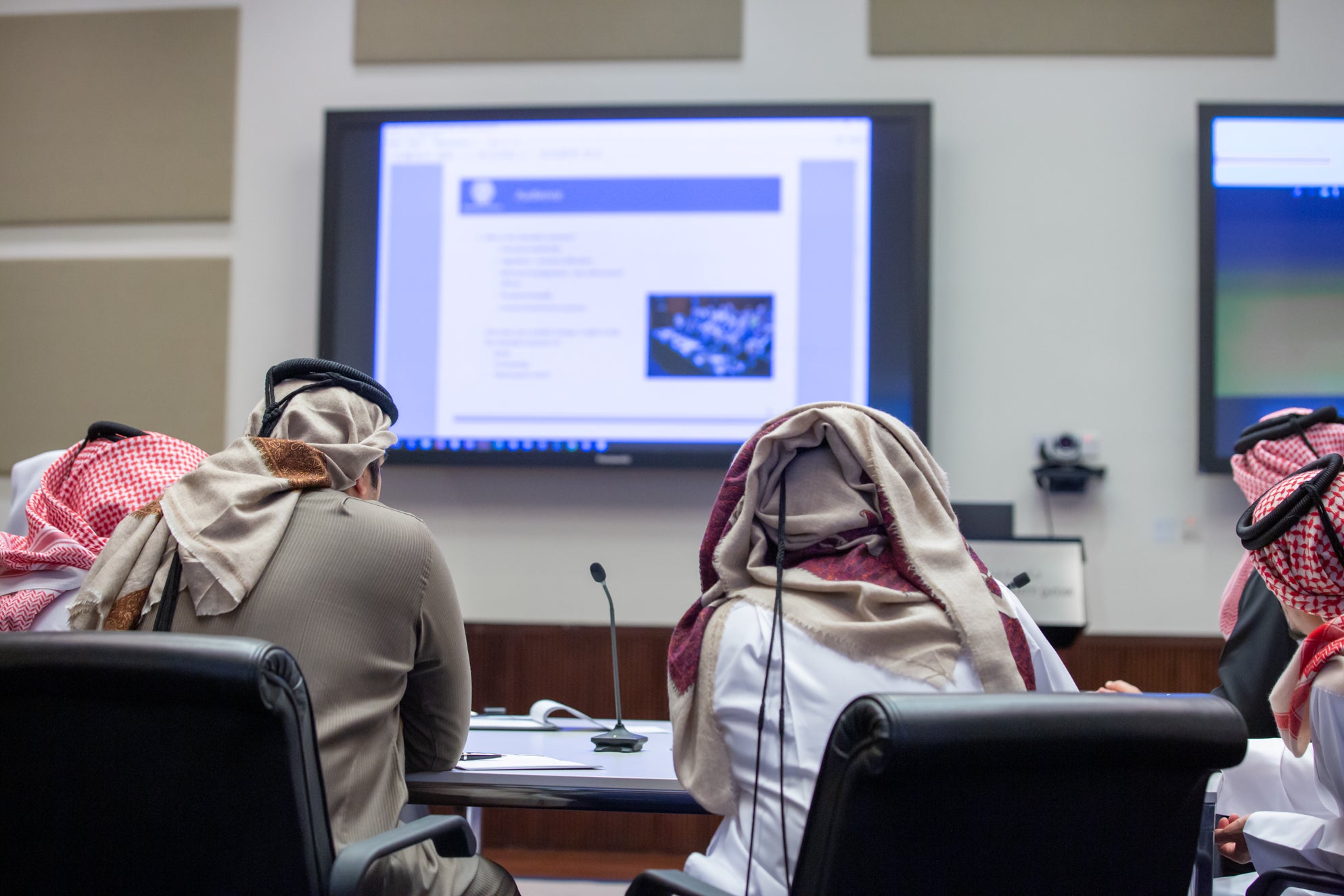 Open to government-nominated foreign affairs practitioners from Qatar and the Middle East region, participants will learn the knowledge, skills, and tools necessary to formulate and implement effective foreign policy responding to current and emerging regional and global challenges.
The year-long program taught in ten 3-credit modules, comprises 18 courses taught in Qatar, and one capstone visit to Washington, DC.
Application deadline is May 31, 2023.
Executive Master in International Emergency and Disaster Management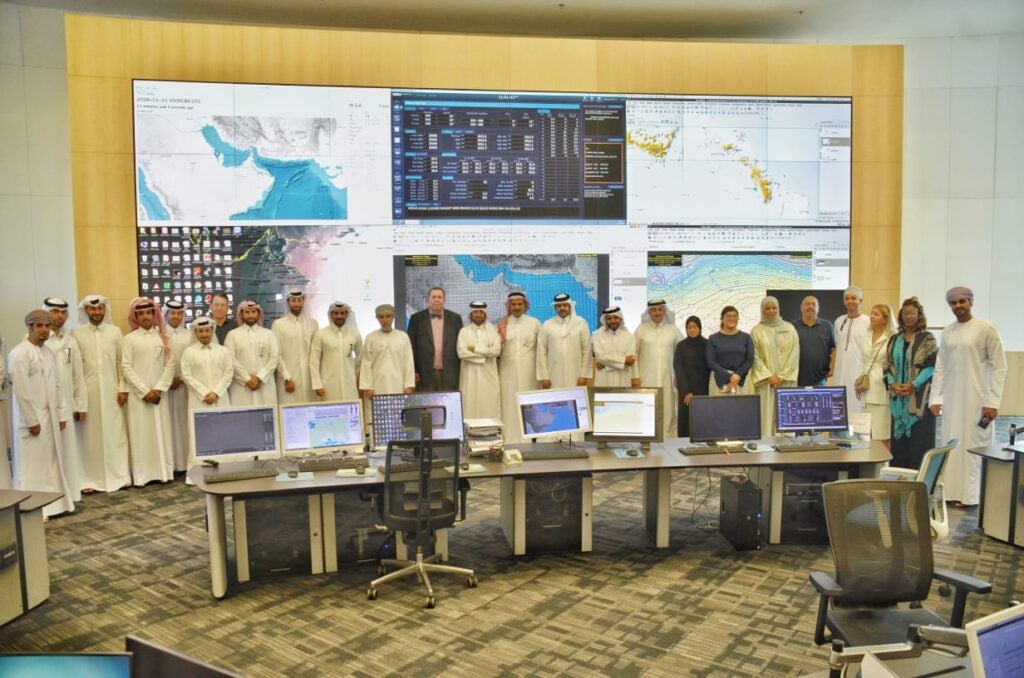 Through a blend of online learning and on-site residencies in Doha, Muscat, and Washington, DC, this program prepares emergency management professionals to effectively apply preparedness principles, mitigate potential threats, and manage international response and recovery efforts. Explore a variety of threats and hazards through an international lens, while gaining a deeper understanding of how to navigate responsibilities and resources across the globe.
Application deadline is July 15, 2023.
Custom Degrees and Certificates for Ministries, Corporations, and Institutions
In addition to those executive master's degree programs listed above, we form partnerships with local entities to deliver custom degrees to help meet their human resource needs and aspirations. Our programs draw on expertise and local insight from our campus in Qatar and leverage the schools, programs, and expertise available from our campus in Washington, DC.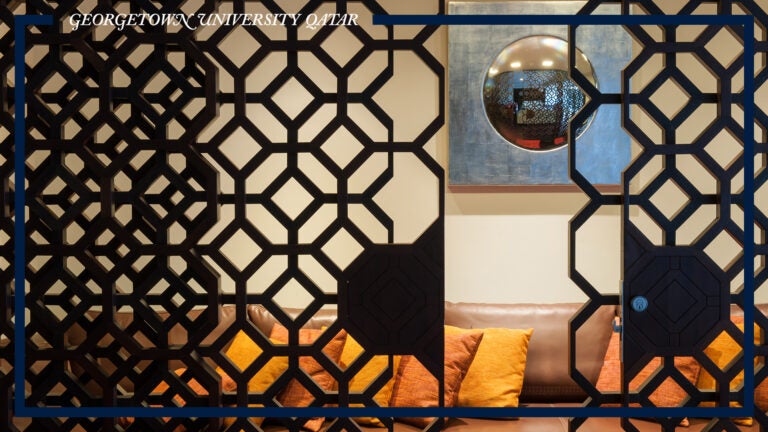 Professional Development Courses and Certificates
We offer various courses throughout the year to help professionals expand their skill set and gain certifications.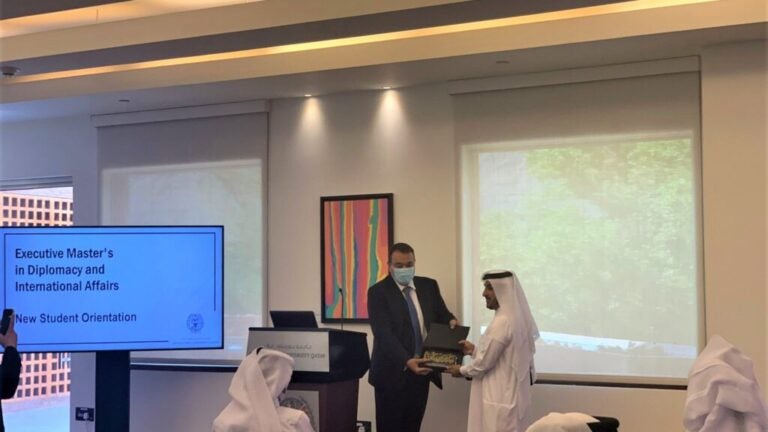 About Executive and Professional Education at GU-Q
We are are passionate about serving the professional education needs of Qatar. Learn more about our mission, partners, and staff contacts.