Diplomatic Education Workshop Series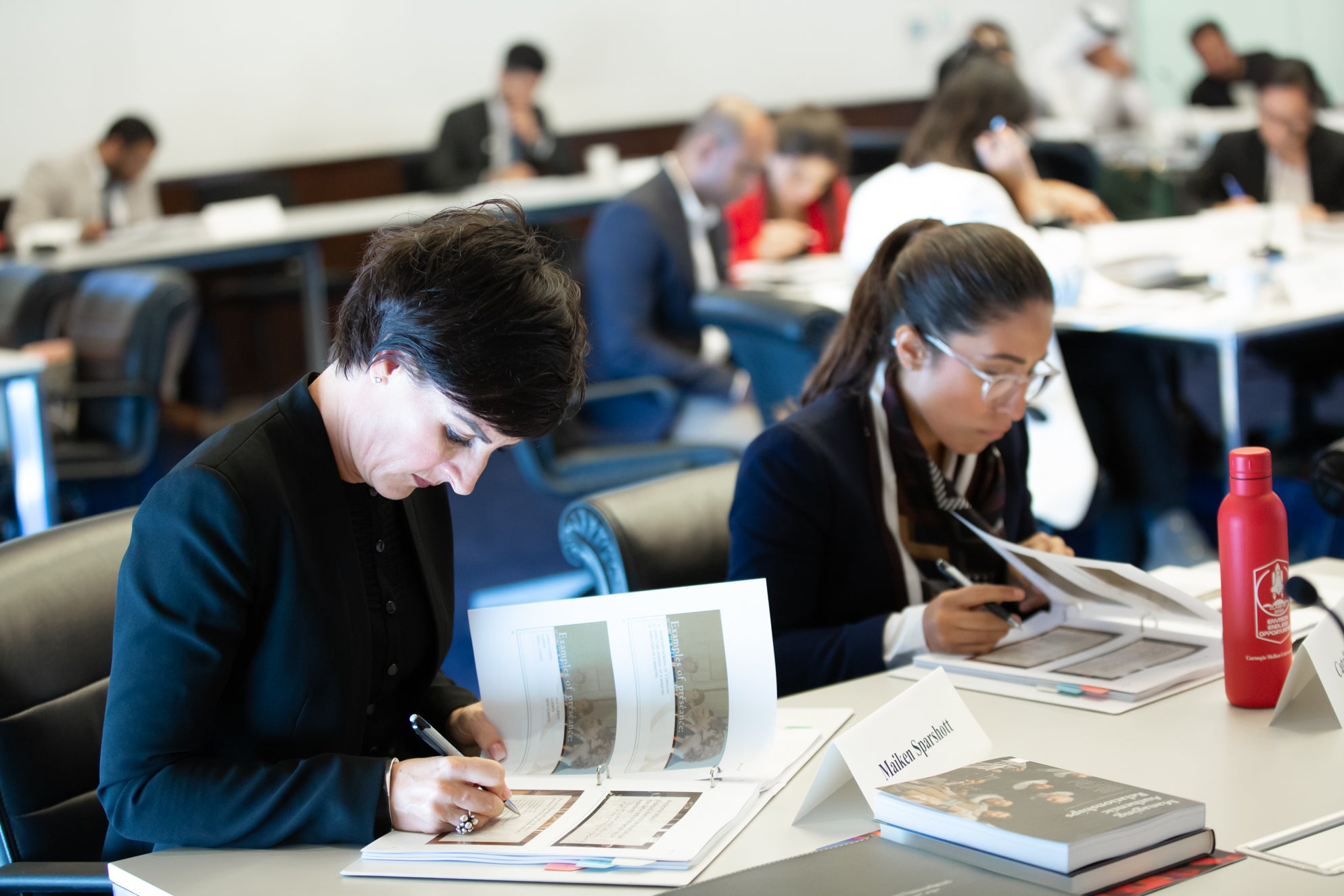 Diplomatic Education Workshop Series
In collaboration with the Institute for the Study of Diplomacy (ISD) at Georgetown University School of Foreign Service, GU-Q is offering Diplomatic Education Workshops featuring Senior, Distinguished Resident and Non-Resident Fellows at ISD, as well as other experts, all who have policy and regional expertise relevant to officials representing Qatar, and other countries in the region.
About the Series
Each workshop will be conducted as an online webinar via Zoom, and will run for 75 minutes. This allows time for a presentation, followed by discussion. There are a limited number of participants per session in order to keep the sessions interactive, and to give every participant a chance to contribute to the discussion. All workshops are run under Chatham House rules, and conducted in English.
Upcoming Workshops
Ambassador Anne Anderson
Wednesday February 10, 2021
5:00 PM Qatar Time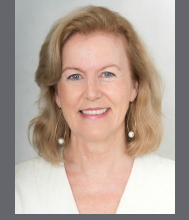 How can small powers exercise serious influence in the global arena? Ambassador Anne Anderson will address this question through the lens of conducting strong and effective diplomacy and her experience representing Ireland in world capitals and multilateral organizations. She served as the Republic of Ireland's Ambassador to the United States, France, the European Union and the United Nations (in both New York and Geneva).
Intelligence and Diplomacy
Ms. Ellen Laipson
Wednesday, March 17, 2021
5:00 PM Qatar Time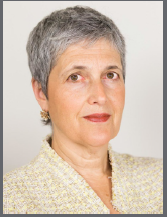 Successful policy implementation often depends on the quality and quantity of intelligence available to diplomats. As former Vice Chair of the U.S. National Intelligence Council, Ms. Ellen Laipson will examine the nexus between intelligence operations – from collection to analysis – and the practice of diplomacy.
Past Diplomatic Education Workshops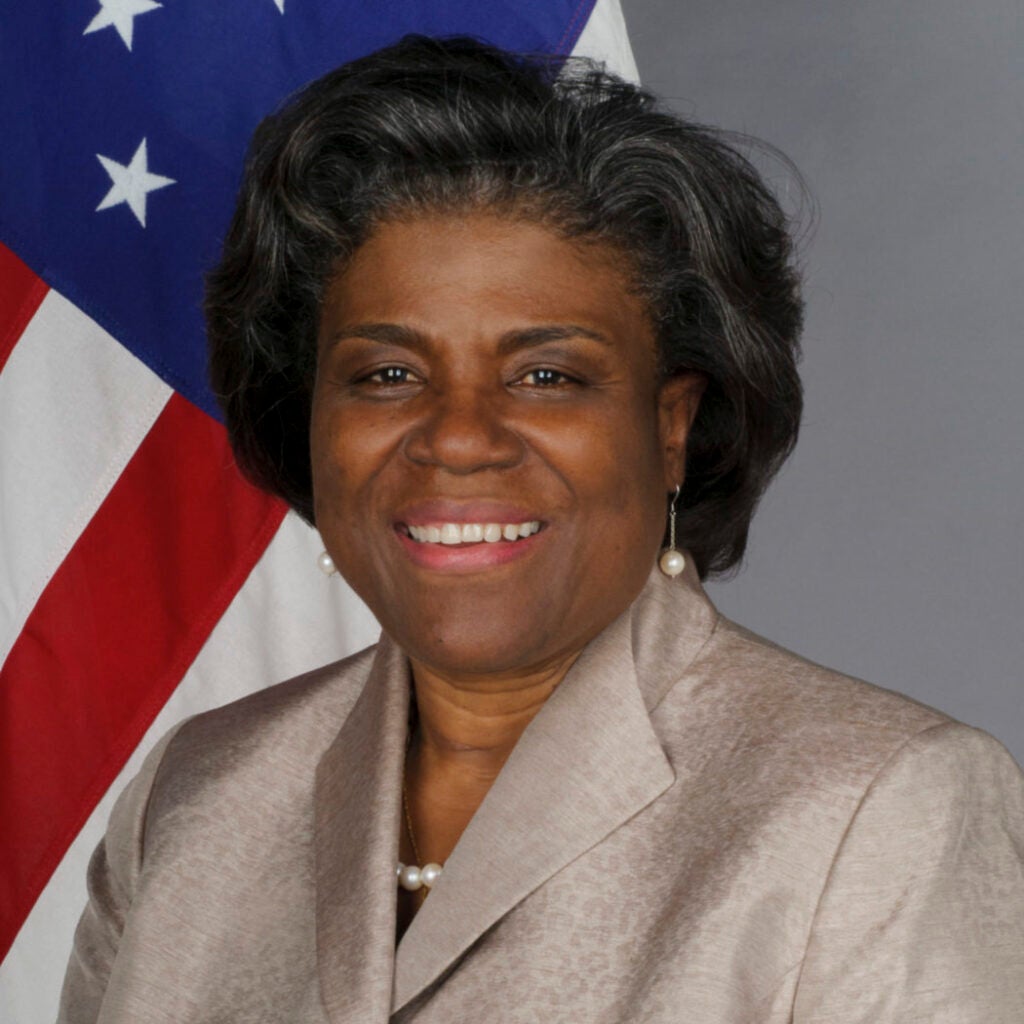 Africa's Place on the World Stage
Ambassador Linda Thomas-Greenfield
According to a March 2020 special report in The Economist entitled "The African Century: Africa Is Changing So Rapidly, It Is Becoming Hard To Ignore", "rapid economic and social change will give the continent a bigger role in world affairs." Based on her experience as Assistant Secretary of State for African Affairs, Ambassador Thomas-Greenfield will discuss why diplomats from all parts of the world should pay close attention to this dynamic region.
Ambassador Linda Thomas-Greenfield, former U.S. Assistant Secretary of State for African Affairs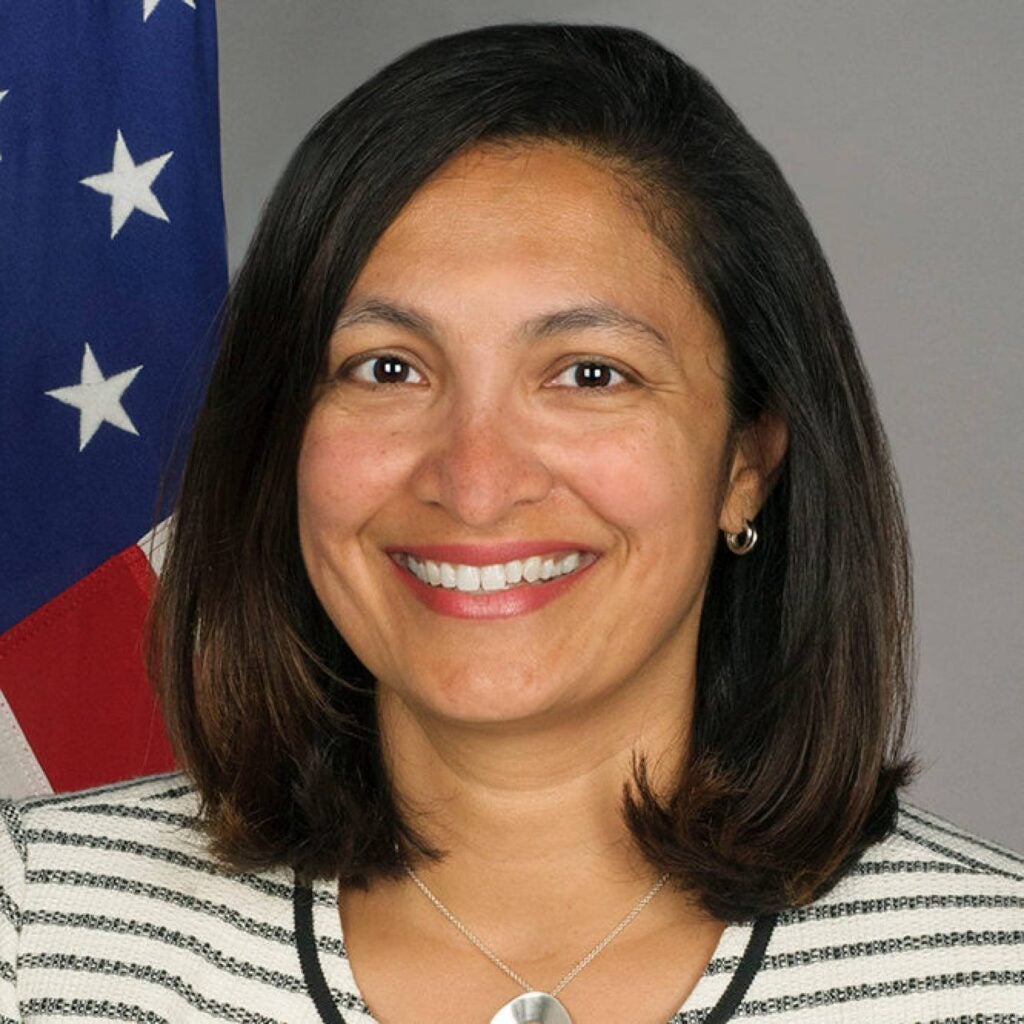 Fragile States and Post Conflict
Uzra Zeya
The World Bank lists 39 "fragile and conflict-affected situations" involving countries that are affected by violent conflict or have high levels of institutional and social fragility. Ms. Uzra Zeya discussed strategies to building peace drawing on her expertise as a former senior US diplomat who currently leads a network of over 120 organizations working in 153 countries to end conflict through peaceful means.
Uzra Zeya, CEO and President of the Alliance for Peacebuilding
Uzra Zeya serves on the Board of Advisors at ISD, and is also the CEO and President of the Alliance for Peacebuilding, where she draws on over two decades of diplomatic experience in Near East, South Asian, European, human rights, and multilateral affairs. As Chargé d'Affaires and Deputy Chief of Mission at U.S. Embassy Paris from 2014 to 2017, she oversaw the day-to-day operations of Embassy Paris, six constituent posts, and 50 offices and agencies engaged in U.S. government work.
Ms. Zeya served previously as Acting Assistant Secretary and Principal Deputy Assistant Secretary in the Bureau of Democracy, Human Rights, and Labor, from 2012 to 2014. Since joining the Foreign Service in 1990, Ms. Zeya served in New Delhi, Muscat, Damascus, Cairo, and Kingston. As Chief of Staff to the Deputy Secretary of State from 2011 to 2012, she helped shape the U.S. response to the Arab Spring and deepened U.S. engagement with emerging powers. She also served as Deputy Executive Secretary to the Secretary of State, as Director of the Executive Secretariat Staff, and as UN General Assembly Coordinator. She is the recipient of the Légion d'honneur, France's highest civilian honor, and 15 Superior Honor and Senior Performance Awards. A graduate of the Georgetown University School of Foreign Service, she speaks French, Arabic, and Spanish.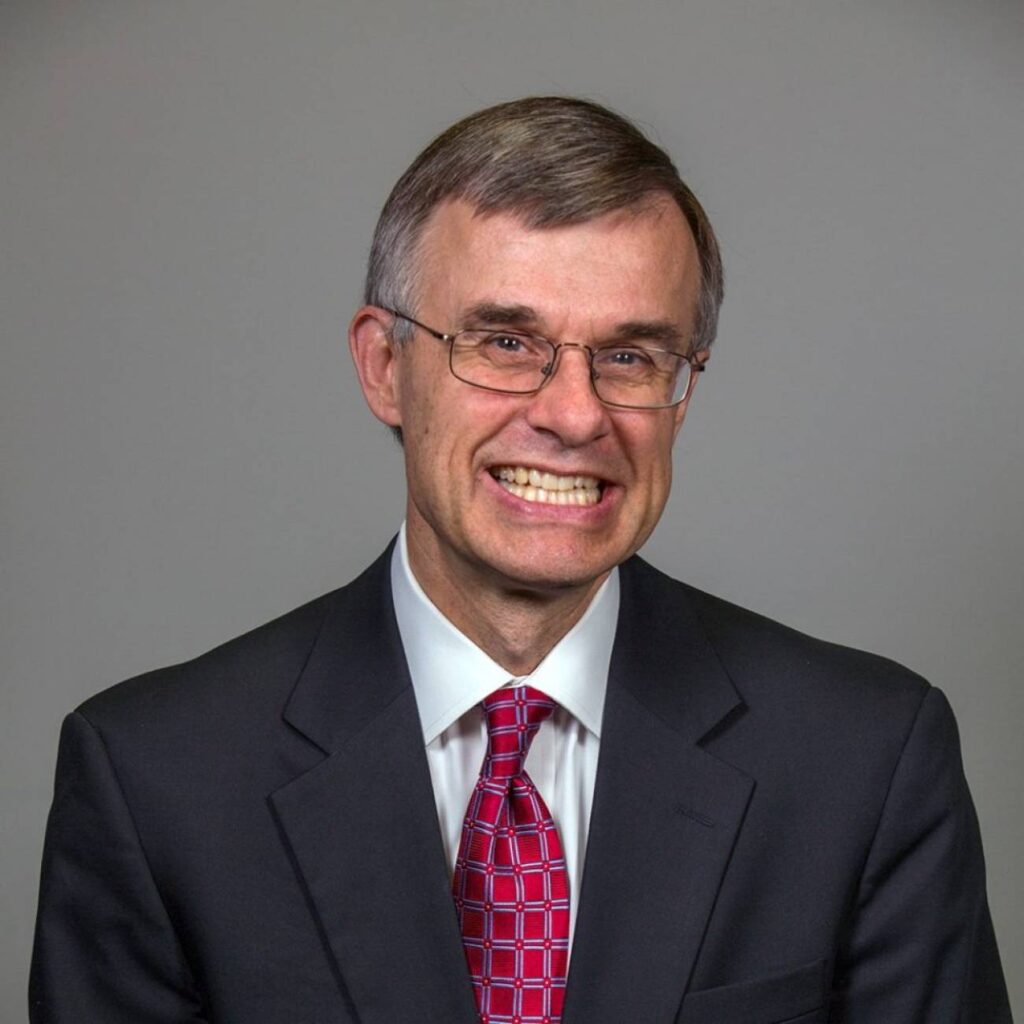 What the Start of the Arab Spring Taught Me About Diplomacy
Ambassador Gordon Gray
Ambassador Gordon Gray shared the diplomatic lessons he learned from serving as the U.S. Ambassador to Tunisia during the demonstrations that sparked the Arab Spring began in December 2010, nearly ten years ago.
Ambassador Gordon Gray, Non-resident Fellow (ISD)
Ambassador (ret.) Gordon Gray is the Chief Operating Officer at the Center for American Progress. Prior to his retirement from the U.S. government after 35 years of public service, he was the Deputy Commandant at the National War College. Ambassador Gray was the U.S. Ambassador to Tunisia from 2009 until 2012, witnessing the start of the Arab Spring and directing the U.S. response in support of Tunisia's transition. He served in Iraq as Senior Advisor to the Ambassador from 2008-2009 and as Deputy Assistant Secretary of State for Near Eastern Affairs from 2005-2008. Ambassador Gray's other foreign assignments include Egypt, Canada, Jordan, Pakistan, and Morocco, where he began his career in government as a Peace Corps volunteer. He holds a B.A. from Yale and an M.A. from Columbia, as well as an honorary M.S. from the National Defense University.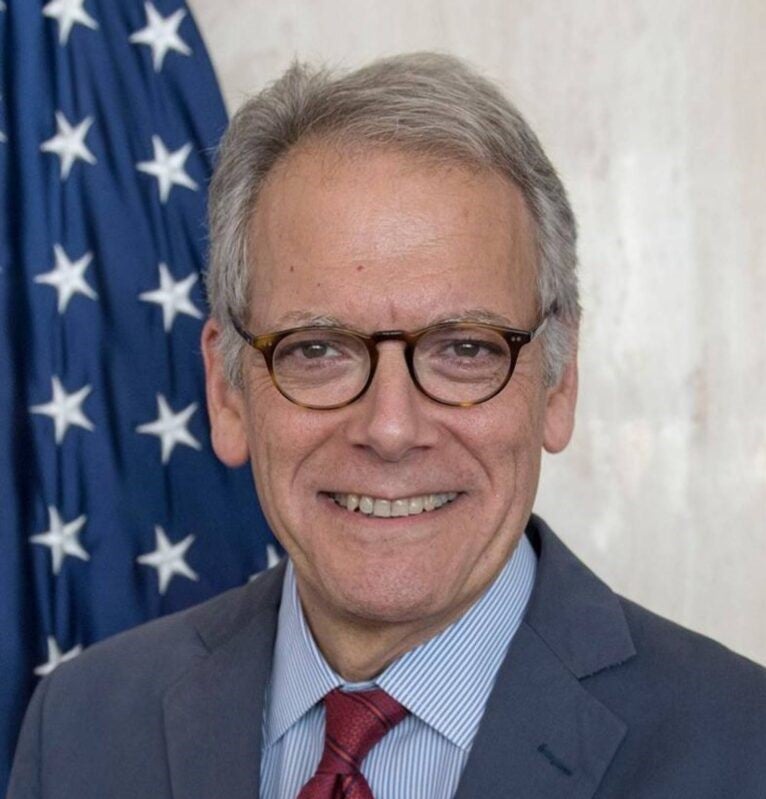 Multilateral Diplomacy: How to Succeed at the UN
Ambassador Jeffrey DeLaurentis
Multilateral diplomacy is more important than ever during this tumultuous period in global affairs. Based on his many years working at the US mission to the United Nations in New York and Geneva, Ambassador DeLaurentis discusses how diplomats can maximize their effectiveness at the UN and in other multilateral fora around the world.
Ambassador Jeffrey DeLaurentis, Distinguished Resident Fellow in Latin American Studies (ISD)
During his 28-year career in the Foreign Service, Ambassador (ret.) Jeffrey DeLaurentis worked almost exclusively on Western Hemisphere issues and served as a multilateral diplomat at the United Nations. He served as the first Chargé d'Affaires at the U.S. Embassy in Havana following the re-establishment of diplomatic relations between the United States and Cuba. Prior to taking up his Cuba post in August 2014, he was Ambassador/Alternate Representative for Special Political Affairs at the U.S. Mission to the United Nations. Previously, he served as Deputy Assistant Secretary of State for the Bureau of Western Hemisphere Affairs, and as Minister Counselor for Political Affairs and Security Council Coordinator at the U.S. Mission to the United Nations.
Ambassador DeLaurentis began his State Department career in 1991 as a consular officer in Havana, and returned to Cuba as Political-Economic Section Chief in 1999-2002. In Washington, he served as Executive Assistant to the Under Secretary of State for Democracy and Global Affairs, Special Assistant to the Assistant Secretary of State for Western Hemisphere Affairs, and Director of Inter-American Affairs at the National Security Council. His last assignment in the Foreign Service was at the Harvard Kennedy School as a Senior Diplomatic Fellow with the Belfer Center Future of Diplomacy Project. He is a graduate of the Georgetown University School of Foreign Service and Columbia University Graduate School of International and Public Affairs.