Strengthening Workplace Relationships
Lead with Connection:
Leadership does not happen in isolation but needs strong, trusting, connected relationships to be effective. This course delves into the essentials of fostering positive and productive relationships at work. In this highly interactive and hands-on program, you will learn dialogue techniques to listen deeply, communicate opinions and emotions, make effective requests, sustain healthy boundaries, and provide feedback, even in difficult situations.

Tuesday, September 13, 2022
8 am – 2 pm
Part of the Lead Without Limits: A Professional Development Series

Program Fees
Price per single course: QAR 1,800*
Price for the entire series: QAR 5,600

Contact Zaubash Shakir at zs150@georgetown.edu for more information.

*Discounts available on single course registration for corporate groups and QF Alumni.
About the Instructor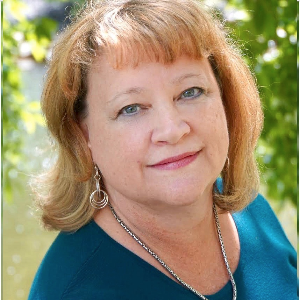 Karen J. Curnow is an MCC International Coach Federation (ICF) certified coach, which is the highest credential a leadership coach can receive. Ms. Curnow works with executives, managers, and teams in corporate, non-profit, and government organizations to develop powerful, compassionate leaders. Having worked and lived in France, Turkey, Kenya, Austria, and the USA, Ms. Curnow has served as senior coach, consultant, university instructor, and training director. She is on the faculty of Georgetown's Leadership Coaching program, was selected as a United Nations certified coach and leadership consultant, and serves as an assessor for the International Coach Federation. Clients she has served include: Under Armour, Public Health Solutions, American Institute of Aeronautics and Astronautics, Bayer Health Care, Aerospace Corporation, Evolent Health, Boeing, Leidos/SAIC, over 60 federal agencies, TED, Sundance Momentum, and Uncharted. 
Ms. Curnow is a Georgetown doctoral candidate focusing on the impact of culture on leadership, and also holds an MBA (International Management-USIU) and BS (Business and French – Houghton and the Sorbonne). Her publications include; chapters in On Becoming a Leadership Coach, IJCO article "Differences and Discourses: Coaching across Cultures," Notes from a Traveling Childhood book, chapters in Tools and Activities for a Diverse Work Force, "Gender at Work" Public Management article, among others.