Emotional Intelligence: A Road to Leadership
Lead with Impact:
A successful leader is a leader that has high emotional intelligence. A leader that generates confidence and positivity in the workplace, who never lets his temper get out of control, who is able to develop goals and manage teams and resolve conflicts effectively. Through a combination of theory and practice, this course introduces the notion of emotional intelligence in leadership and provides tools to improve responses to critical situations and enhance personal behaviors within teams. By improving the emotional quotient, leaders may motivate those around them to produce better work and increase overall impact in the workplace.

Thursday, August 18, 2022
8 am – 2 pm
Part of the Lead Without Limits: A Professional Development Series

Program Fees
Price per single course: QAR 1,800*
Price for the entire series: QAR 5,600

Contact Zaubash Shakir at zs150@georgetown.edu for more information.

*Discounts available on single course registration for corporate groups and QF Alumni.
About the Instructor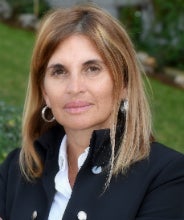 Joelle Majdalani is an assistant professor in marketing. She holds a Doctorate in Business Administration (DBA) in Emotional Intelligence from Grenoble Ecole de Management (GEM) France, an MBA and a BS with Distinction both from LAU. Joelle has taught at LAU since 2004, the American University of Beirut, the Sagesse University and more.

She is passionate about fashion and involved in the industry. She teaches courses related to fashion and is currently the General Manager of Boutique Marcelle. She conducted workshops and training mostly in her field of passion which is Emotional Intelligence and Fashion. She is currently the Middle East Regional Expert in the apparel and non-apparel sector for the International Trade Center (ITC) which is a joint agency of the United Nations (UN) and the World Trade Organization (WTO).
She has taught her course "Emotional Intelligence in Marketing" for undergraduate and executive MBA classes. She has written many publications related to Emotional Intelligence, marketing and the fashion industry and her current research projects focus on Emotional Intelligence and its effect on perceived consumer buying behavior.