Leadership and Management in the Gulf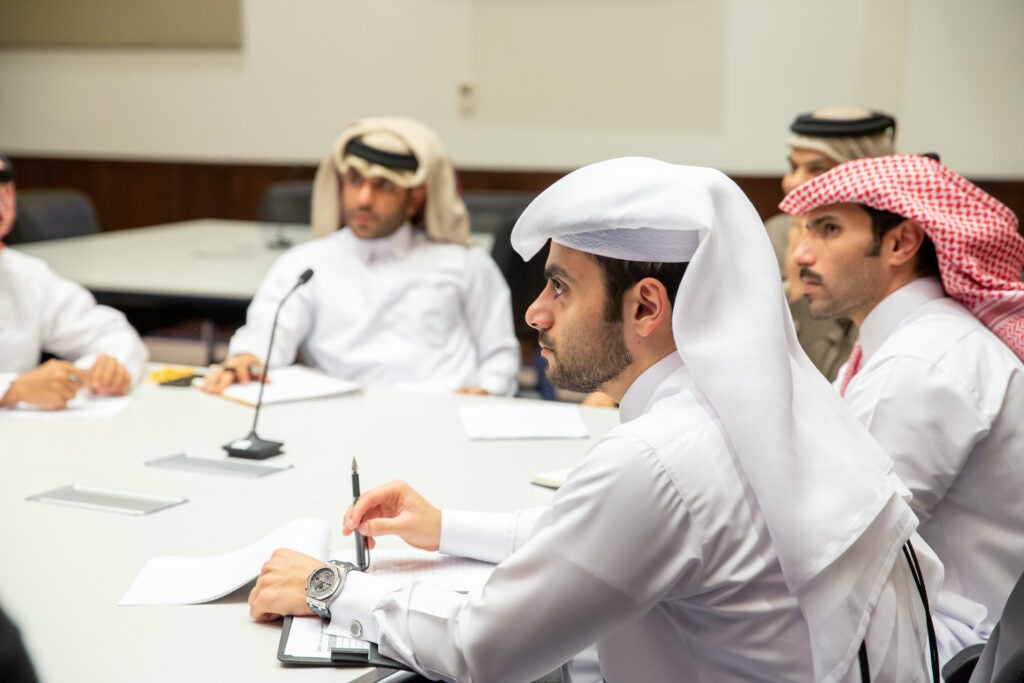 As part of its custom training offerings, GU-Q developed and delivered a tailored executive education program to employees of a prominent medical company in Qatar. The program, titled "Global Cultural Skills for Senior Executives," was attended by 25 members of the organization's leadership team.
The 4-day training program was designed to orient senior leaders to the culture and customs of Qatar while also managing a diverse, multicultural workforce. It focused on topics such as religion and healthcare in the country, Islamic Bioethics, Qatar's place in the global economy, intercultural communications, workplace dynamics in the Gulf and Leadership in Qatar and the Gulf.